Welcome To Sound Depot
Navigation • Car Audio • Remote Start-Alarm • Cruise Controls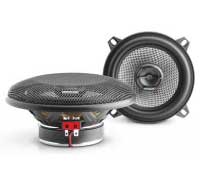 We  invite you to visit our store's showroom to experience first hand why Sound Depot is Boise's first choice for all audio, video and OEM Integration Services. Our staff takes pride in giving you the absolute best value for your money.
Great Prices, Great Service, Great Installs……That is the "Sound Depot Advantage."  Come see us today!
We are the experts in Mobile Video, Satellite Radio, Ipod integration, Remote Start, and Custom Audio Systems!
Sound Depot Boise is backed by years of experience. Our seasoned employees have been involved in the audio industry for decades, and pride themselves on their explicit knowledge of all things electronic. Caring for customers and their vehicles is our specialty. We treat all auto, R.V., and boat builds as if they were are own. Sound Depot offers the most recent and innovative products in the industry. We offer great values from only highly respected manufacturers.


Proud To carry these fine products
View our Product Selection: